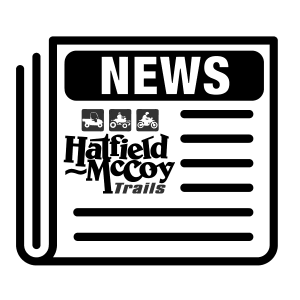 We hope that everyone is remaining safe and healthy at this time.
All Hatfield-McCoy Trail Systems and trailhead facilities will remain temporarily closed until further notice. We will post updates as we receive any new information from our state officials regarding the status of our trails and facilities. We would advise riders not to make any reservations or plans to visit the trail system until such time as the official closure order has been lifted. The state of West Virginia is under a stay-at-home order, restricting travel of local residents and the opening of non-essential businesses until April 30, 2020. This order can be extended past April 30, 2020 by order of the Governor, if necessary, to protect residents from the COVID-19 virus. We appreciate your patience during this time and hope to see you back on the trails soon!
Until then, stay safe and take care.
Jeffrey Lusk, Executive Director