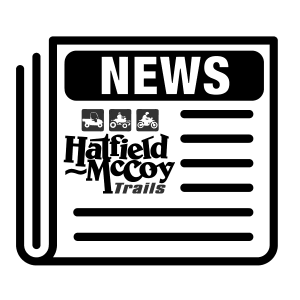 All Hatfield-McCoy Trails and trailhead facilities are open and operating under normal hours.
We will give updates as we receive recommendations and guidance from state and federal agencies as well as the Centers for Disease Control and Prevention (CDC) and the World Health Organization (WHO).
Our facilities are being cleaned and sanitized daily by our employees to ensure a safe environment for all guests.
As of March 17, 2020, the Governor of West Virginia has closed all restaurants and bars but is allowing them to continue drive thru and carry out service at this time.
For those folks who have decided to postpone your trip to HMT, please know that the 2020 HMT trail permits are valid until December 31, 2020.
Stay safe and Happy Trails!