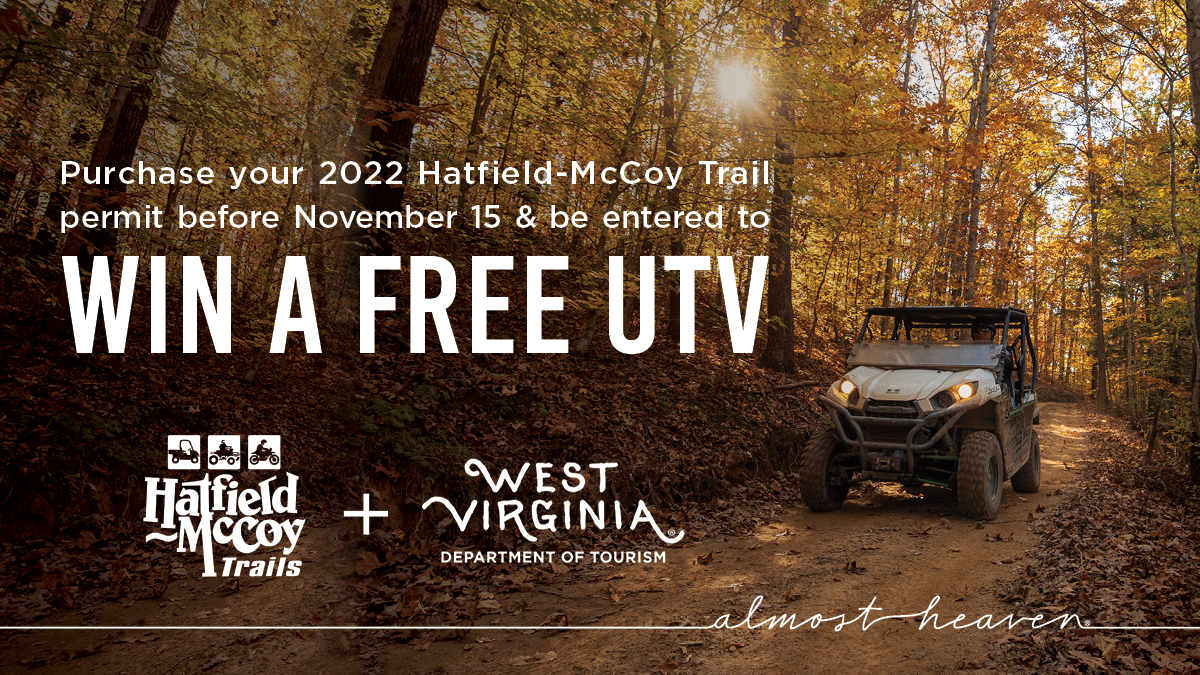 Purchase an annual permit to be automatically entered for a chance to win one of two brand-new UTVs
Anyone who purchases a 2022 riding permit for the Hatfield McCoy trails before November 15, 2022,
will be entered to win the prize and the two winners will be randomly selected on December 15, 2022. 
One UTV will be awarded to an in-state resident, while the second UTV will be given to an out-of-state resident.
Anyone who currently holds a Hatfield-McCoy Trail permit for 2022 has been automatically entered to win.