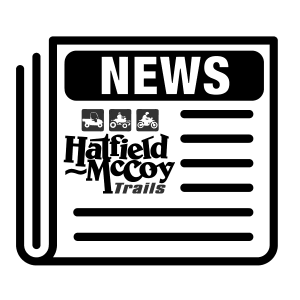 Under Gov. Justice's reopening plan, West Virginia Strong – The Comeback, the Hatfield-McCoy Trails will be permitted to have a limited reopening effective Thursday, May 21, 2020. While riders will be allowed on the trails, all trailhead properties and welcome centers, as well as the visitor center for the trail system, will remain closed.
Please visit the link below to review the Trail Reopening Guidelines of "A Guide to Safely Opening & Operating the Hatfield McCoy Trail System."
https://governor.wv.gov/Documents/Hatfield-McCoy-Trail-Reopening-Guidelines.pdf
For questions or concerns, please visit the "Contact Us" tab on our website!
https://trailsheaven.com/contact-us/
Stay safe and we hope to see you soon on the trails!
-Jeffrey T. Lusk
Executive Director
Hatfield-McCoy Trails