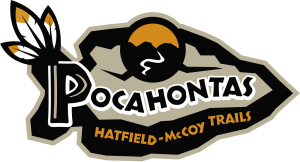 There is an update to this post: Read it now.
The Pocahontas Trail System will be temporarily closed beginning Monday, December 3rd, 2018, due to natural resource extraction.
This closure will remain in effect until otherwise notified by the Hatfield-McCoy Trails Authority. Please note that this area is private property and safety is a concern. The Authority staff is currently working with landowners to identify alternative routes for this area. Thank you for your patience and cooperation during this time.