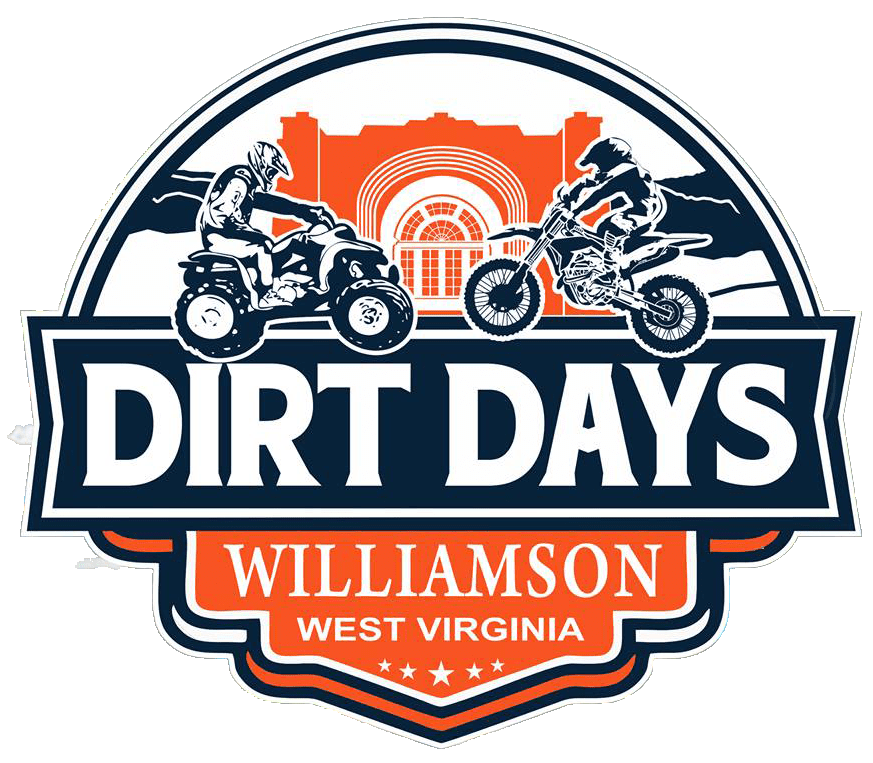 Dirt Days is a festival held April 26th, 27th, and 28th 2019 in Downtown Williamson, West Virginia that showcases some of the best Side-By-Side, ATV, and Dirtbike Trails in North America. The festival includes many industry-related vendors, an awesome local food scene, hundreds of miles of trail riding within a 1/4 mile of the city, a parade, and more!
The 2019 Dirt Days Event will consist of:
-Immediate Access to 300+ Miles of Trail Riding on the Buffalo Mountain, Devil Anse and Rock House Trails
-Immediate Access to the MOST single-trails of ANY Hatfield McCoy Trail System for Dirtbike Riders
-Mudpit (Specific Location in Williamson TBA, 12PM-8PM on Friday, 10AM-8PM on Saturday)
-Poker Night (Friday Night-Downtown Williamson at The Special Events Party & Event Room)
-Poker Run (Time TBA)
-Live Musical Entertainment (Friday and Saturday Night from 6PM-10PM; Downtown Williamson)
-Vendors and Showcases (Friday from 2PM-10PM and Saturday from 10AM-10PM; Downtown Williamson)
-Car/Bike Show (Saturday 10AM-2PM; Downtown Williamson on 1st Avenue)
-Tug of War (at the Mudpit) – (Saturday at 4PM)
-Parade (Saturday at 5PM Downtown Williamson)
For more information, please visit the links below:
Event Registration
Continue Reading...