Welcome to Trails Heaven, a system of professionally managed trails that are the most enjoyable in the country!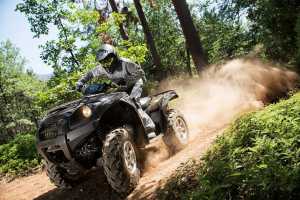 The Hatfield-McCoy Trails is made up of over 1000+ miles of trails and located in the rich mountains of southern West Virginia. As one of the largest off-highway vehicle trail systems in the world, Hatfield-McCoy Trails is open 365 days a year and offers something for every skill level.
Trails range from the scenic mountain views of Pinnacle Creek, to the tight and twisting trails of Bearwallow. Many trails connect to West Virginia's ATV friendly towns' where visitors can grab a bite to eat and experience true Southern hospitality.
The goal of the Hatfield-McCoy Trails is to provide the finest recreational experience in the country, and with praises from Dirt Wheels, ATV Illustrated, ATV Sport, Dirt Rider, and ATV Magazine, as well as television features on Outdoor Channel programs such as Fishers ATV World, Dirt Trax TV and others, it seems people are taking note.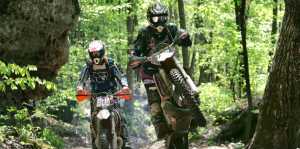 West Virginia is known as "Almost Heaven," so it's only natural the Hatfield-McCoy Trails have become known as Trails Heaven. If you have questions, feel free to call the Hatfield-McCoy offices at 1-800-592-2217.
The Hatfield-McCoy Feud
Photo Gallery
Economic Impact Report
Printed Brochure