The Hatfield McCoy Regional Recreation Authority (Authority) has reached a verbal agreement with the Coal Company (Company) on a solution to keep the Pocahontas Trail System open. The Authority and Company will work in a cooperative manner to address outstanding issues such as: outlaw trail riding, trespassing onto bonded Company operations and the need for increased law enforcement for the Pocahontas and surrounding trail systems. The February 1, 2019 temporary closure date has been lifted and the Pocahontas Trail System will remain open after that date. The Authority, Company and the State of West Virginia will continue working on these and other outstanding issues to ensure a permanent solution for the Pocahontas Trail System. The Authority would like to express its gratitude to the Company for their continued support during this time.
---
Most noted for… One Third of the largest continuous areas of the HMT network along with Pinnacle Creek & Indian Ridge trail systems and connectors. Pocahontas Trail System links up to two other Hatfield- McCoy Trail Systems—Indian Ridge and Pinnacle Creek— making for the most continuous miles of trails east of the Mississippi. The trailhead is located in Coaldale, just outside of the town of Bramwell, historically known for its numerous millionaire homes from the early 20th century. This trail system has direct access to gas, food and lodging.
---
Trailhead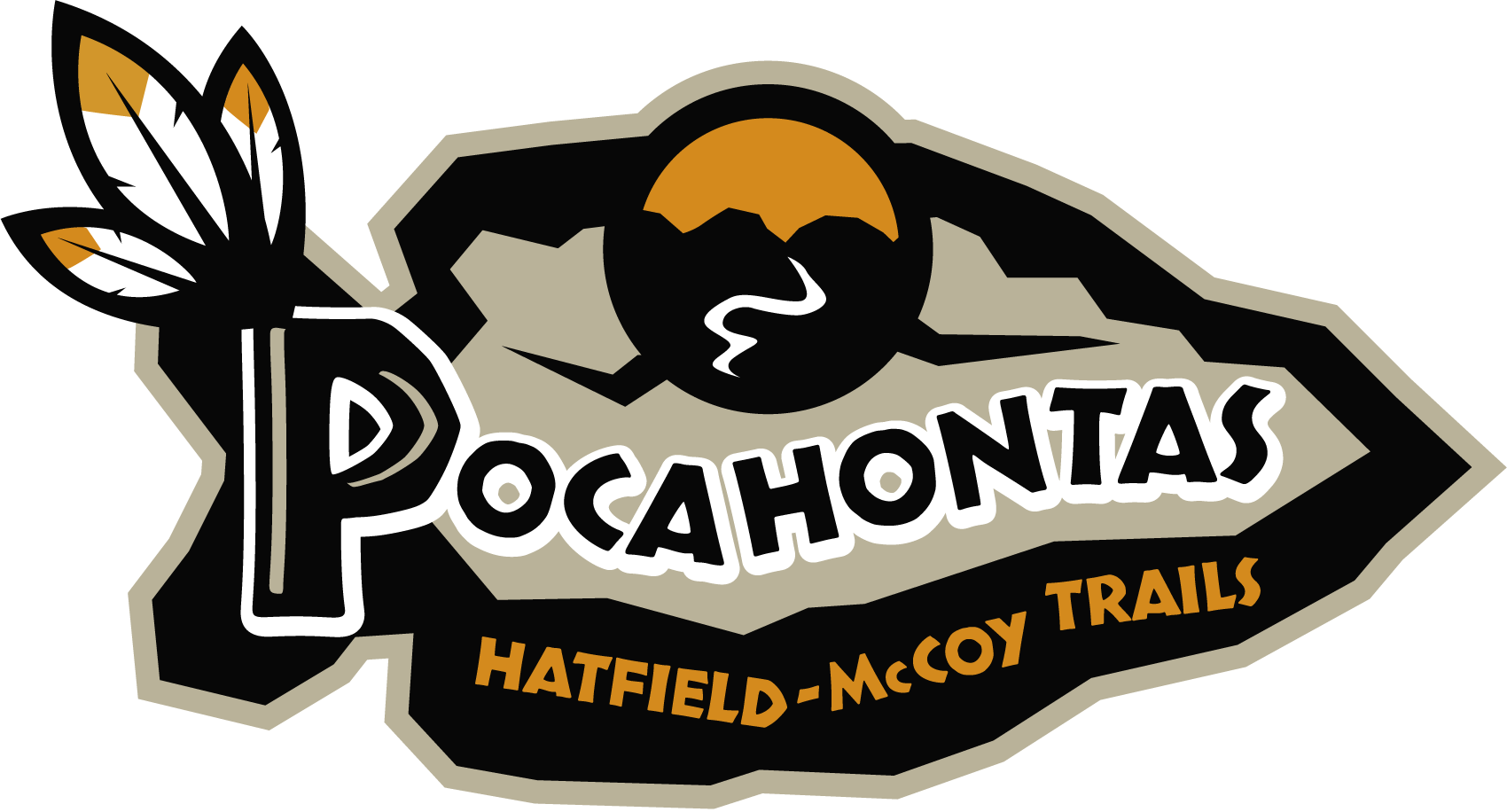 174 Simmons Avenue, Bramwell, WV, USA
Pocahontas Trailhead
11110 Coal Heritage Rd., Bramwell, WV, 24715
Has a 2+ acre parking lot, staffed trailhead, on site restrooms, permits & merchandise.
---
Community Connector:

Bramwell, WV (food, fuel, lodging available) Montcalm, WV (food, fuel, lodging available)